Starting an eBay business: expert tips
Nowadays, it feels like everyone's starting an eBay business. But how do you make yours stand out and succeed? Working out how to successfully sell on eBay is no easy feat. You'll often hear about people making £100s on e-commerce sites, or selling online for a living, but they work hard. You can't just upload products and hope for sales to rack up. Successful sellers build up a profile, and continually deliver on buyers' expectations.
Indeed, many eBay sellers are setting the standards high. To flourish online, you've got to keep up or raise the bar. To help you do so, we've gathered some expert eBay selling tips. Some ensure you cover the basics – selling the right products, building up feedback and checking out the competition – and others will encourage you to push the boundaries and stand out in what's quickly become a crowded marketplace. Check them out:
1. Understand the charges
It isn't free to sell on eBay.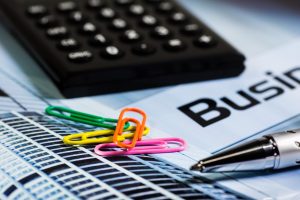 If you fail to get a grip of what you're charged for early on, it could eat into your profits. Although they advertise 20 free listings a month, you've still got to give eBay a cut of every item you sell. You'll be charged 10% of the final sale price, including postage – but only if an item sells. This applies to all listings, including your monthly free ones. The upper limit is capped at £250 (i.e. items selling for £2,500).
On any items you list after the first 20 for free, you'll also pay an insertion fee – typically a flat 35p per item. Keep an eye out for eBay's regular free listing periods, though, where you can list as much as you want without the fee. You'll incur further charges if you want bigger pictures or you're adding a buy-it-now option. Find out more about fees for private sellers from eBay.
It's not just eBay that's after a cut, though. If a buyer pays through PayPal, they tend to take 3.4% of the total sale price, plus 20p per transaction.
2. Buy first
It might sound ridiculous, especially when you're trying to make a profit, but buying some stuff on eBay first is a great way of getting an insight into how it works and what buyers expect. You can get some great bargains, so you needn't to spend a lot for this valuable lesson. When you're browsing and buying, think about the following:
What listings stood out to you?
What were the reasons you decided to buy with that seller?
Were you impressed with the product when it arrived?
How could the experience been improved?
By assessing your buying experience, you can start to think about how you can better what's already on offer.
3. Know what sells best
Just as in brick and mortar stores, some products sell better than others. Selling those in high demand improves your chances of creating a steady income. If you then wish to test the waters with other products, you're in a better position to do so.
According to Money Saving Expert, the following types of products sell well on eBay:
New items. Clothes with the tags still attached, DVDs and games still in their cellophanes wrappers, toys complete in the original boxes – anything that's good as new sells on eBay. People like to know they're getting a nearly-new product for a bargain price.
Branded goods. Buyers are drawn to branded products. It gives your listing extra appeal as it's something they'll easily recognise, and possibly have previous experience with. Recognisable brands are more successful because users trust the name, even if they don't know much about you as a seller.
Rare commodities. Things that are difficult to get hold of will always fetch a higher price tag, but might take longer to sell. The target audience will be keen – and willing to pay – but depending on how niche your product is, the engagement might not be instant.
Job lots. If you're hoarding lots of similar items, it's worth putting them together as a bundle – especially if they're not new, branded or rare. Baby clothes are a great example.
4. Spy on others
For further research on what's selling well, you can check out your competition. One of the great things about eBay is all the selling information you can get your hands on. Ever wondered how sellers have described products that sold well? Or perhaps you want to know what keeps failing to sell? To find out, use the search box filters to show only:
Completed listings
Sold listings
Or deals and savings
With completed listings, if the price is listed in black, the product didn't sell. You can do as many searches as you'd like to find listings similar to yours. Learn from their mistakes or build on their success to improve your listings. How many photos did they include? What keywords did the title use? How detailed was the description? What condition was the product in? These are all things you can start to investigate.
Searching other listings will also help you work out what to price your products at. Are they better or worse quality than something that sold? Did something not sell at that price? You may need to list it for cheaper. Adjust your expectations according to results.
Other great online tools include Goofbid's most popular items tool. It'll show you all the relevant auctions with the most watchers and bids for whatever search term you want.
5. Work on your profile and seller feedback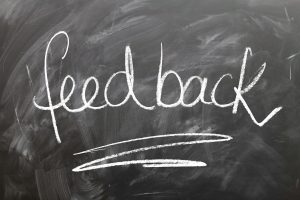 Buyers like to purchase goods from places they trust. Just because they're browsing eBay, it doesn't mean they'll be convinced by a seller with bad or limited reviews. To improve your profile and encourage positive feedback, you need to do the following:
Advertise products accurately
Aim to dispatch within 48 hours so the goods are delivered quickly
Reply to any questions promptly
Keep the buyer up-to-date and let them know when you've dispatched
Get the postage right so they don't feel like they've overpaid
Again, it's crucial here to put yourself in their shoes. If you meet your own expectations as a buyer, it's likely you're hitting the right marks. Most people just expect a polite and efficient service, and for goods to arrive in the condition described. It shouldn't be too difficult to build up good feedback. Don't be afraid to ask for details on poor ratings though, as it'll stop you from making the same mistakes twice.
6. Choose your words carefully
When you're writing your product descriptions, use your experience as a buyer. What would you like to know? What would encourage you to buy? Essential details include any brand information, the condition, model numbers, dimensions, style and colour. Be as accurate as you can, and don't be tempted to tell white lies. For instance, saying something is 'like new' when it's clearly not. You'll only end up with bad feedback, or requests for refunds.
You've got to brush up on your spelling and grammar too. Mistakes can easily be taken as someone not caring about the listing. This kind of complacent attitude can discourage people from buying your products. It's worth taking a bit of extra time to proofread your descriptions.
Make sure you optimise the titles of your listings too. When buyers search, by default, this is all that eBay looks for. It'll determine whether your listing comes up on certain searches or not. That's why it's important to avoid colourful descriptions like 'amazing stylish jeans for casual womenswear', in favour of what people will actually look for – 'new size 14 women's denim Levi's jeans'.
7. Package your products well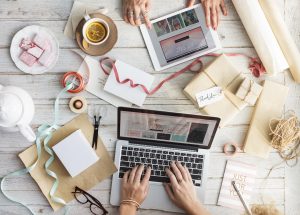 We've established feedback is hugely important to success as an eBay seller. But how can you ensure you're going the extra mile for your buyers? Think about the experience from start to finish. They'll be leaving their feedback after they've received the goods. The last thing they'll remember is how it arrived. Make the most of this opportunity and put in the extra effort when you're packaging your products.
Hoard good quality packaging materials, and keep everything neat and secure. Personal touches – like tissue paper, business cards or notes – can make all the difference, especially if the products were more expensive.
Of course, you can always get Post & Packing to do the hard work for you, and consistently deliver well-packaged parcels on time. Check out all our services for online sellers to discover how we could give you the competitive edge.
8. Remember: eBay will always surprise you
The saying 'one man's junk is another man's treasure' couldn't be truer for eBay. Even with all the research and prep, you'll be shocked from time to time with what people buy – and are willing to enter a bidding war over. Don't dismiss items too easily. For example, if you've got some faulty electrical goods, people will buy them to use as spares. As long as you're upfront about an item's condition, it has the potential to sell. Just check out the competition if you're uncertain.
Some of the most surprising things to sell on eBay include false teeth, empty fragrance bottles, a Gameboy that had been down the toilet and used carrier bags.
What products will you kick-start your eBay business with? With these selling tips, you'll be set for success in no time.
24 July, 2017 Chloe SandsChloe Sands