What can I sell on eBay? Top-selling items
You're looking in your garage or spare room, and wondering 'what can I sell on eBay? Is there any value in the stuff I no longer need, or use?' Typically, the answer is yes. One man's trash is another man's treasure. The stuff you hate, someone will love.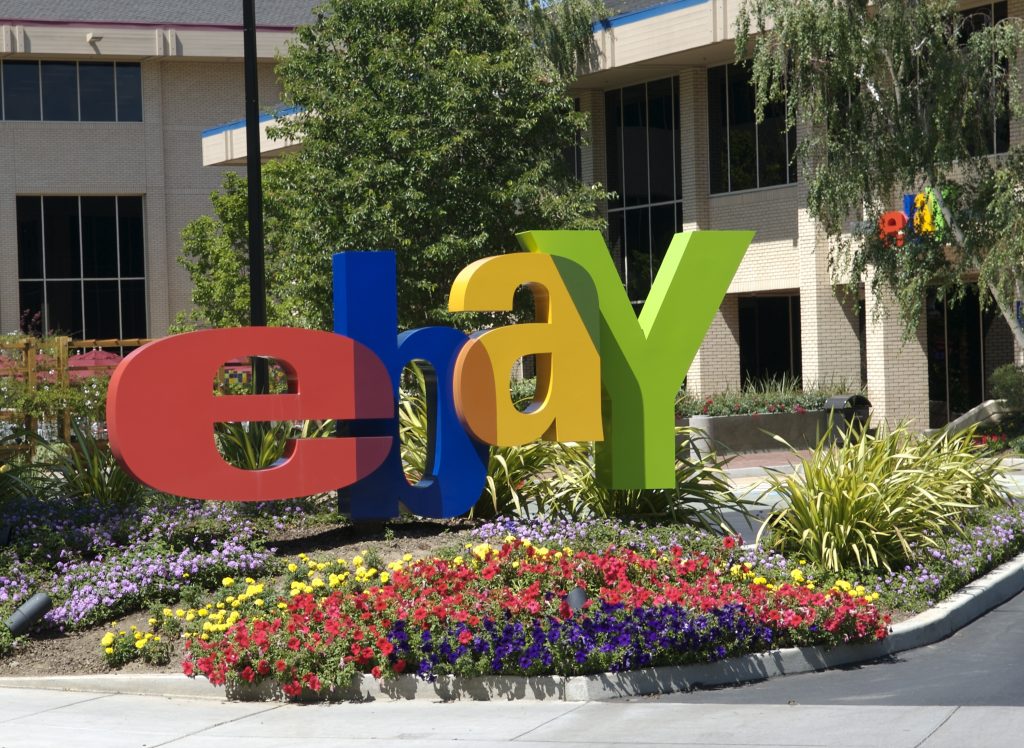 Listed at the right price, most items will sell on eBay. There's demand for all sorts, even some of the strangest products.
Before you dismiss any belongings, see what's selling on eBay. It's a good way of clearing space in your home, while making some money.
Deciding what the best products to sell on eBay are isn't the easiest task though, especially if you don't have the time to list all the junk you're trying to get rid of.
It's a good idea to start with things you're confident will sell for a decent price, and use the motivation from that to sell the rest.
To get you inspired, we've gathered a list of some of the top-selling items on eBay. Check them out, and rummage through your unused items to see if there's any hidden value. You could be surprised at what some products will fetch.
What can I sell on eBay?
Lego
With enduring appeal, Lego sells well. The children's classic isn't cheap to buy new, but lasts well. Buyers are more than happy to have second-hand Lego, especially as they know their kids will eventually grow out of it too. Over the years, some families build up quite a collection. Unopened, unwanted gifts will sell for the most money but there's demand for assorted mixes of Lego too.
Other kids' toys
In general, children's toys sell well – especially if they're of the moment. Think about the popularity of Peppa Pig and Frozen, for instance.
Branded tablets
Electronic goods are always popular on eBay, as buyers can easily compare specifications and costs across different listings. It's a saturated market though, so you may have some tough competition. Make sure you list your tablet at a competitive price.
Chest of drawers
As the most searched item of furniture on eBay, if you hate your chest of drawers, chances are someone else will love them. "They fall in to a sweet spot because they are an item at a good price point that can easily give your house a fresh new look," eBay spokesperson Steven Heywood told Good Housekeeping.
Vinyl records
Having had a huge resurgence in recent years, your old records shouldn't be left collecting dust. All are valuable, and rare, mint condition records could fetch thousands.
Bikes
People like to know they've got themselves a good deal. There are huge savings to be had on used bikes, but the standards are high. If you've left your bike in the garage with a flat tyre and rust building up, you'll have to put some work in or accept a much lower selling price. However, there's still money to be made. Popular brands include Apollo, Raleigh and Shimano.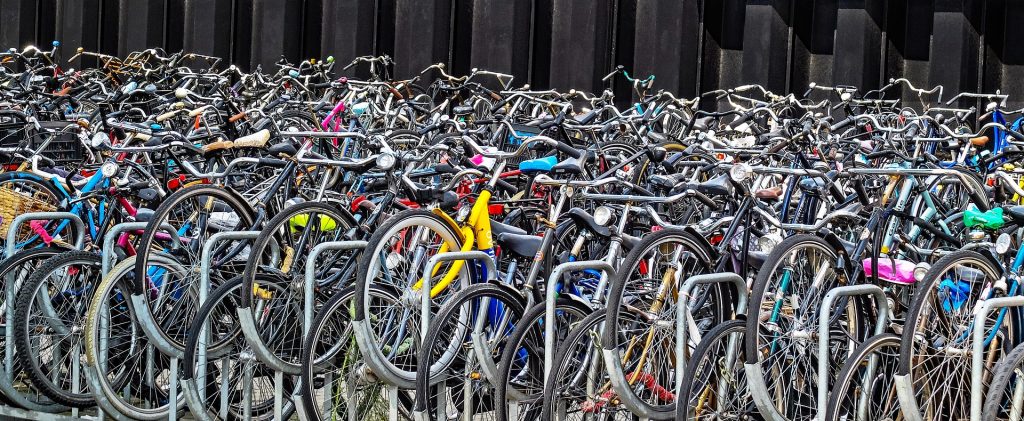 Clothes
With decent photographs, clothes are a big seller, sometimes even fetching more than you originally paid. Include all the key things in the title – the size and brand, for instance – and you'll be clearing space in your wardrobe in no time.
Watches
Whether you've decided to upgrade or you have an unwanted gift to get rid of, watches are popular on eBay. The prices will vary depending on condition and brand, but they're worthwhile listing.
Empty boxes
This might surprise you, but boxes with no contents sell. It's not just heavy-duty boxes you'd use for storage or moving, but old product boxes. Apparently, people often use them to re-sell their items with original packaging. However, there are warnings about people using them to sell fake goods.
Instruction manuals
A lot of instruction manuals can be found online, but depending on the age of the appliance, there could be people who have lost theirs and can't find the right information. The demand isn't huge, but it's a surprising seller and reminds you how you can make money out of the most unexpected items in your home.
Broken appliances
Even things that have stopped working have their appeal to the right buyer. You might not be able to fix your broken electronics or appliances, but if you list them as not working, people will buy them for their parts or a fix-up project.
Some of this list will be easy to post.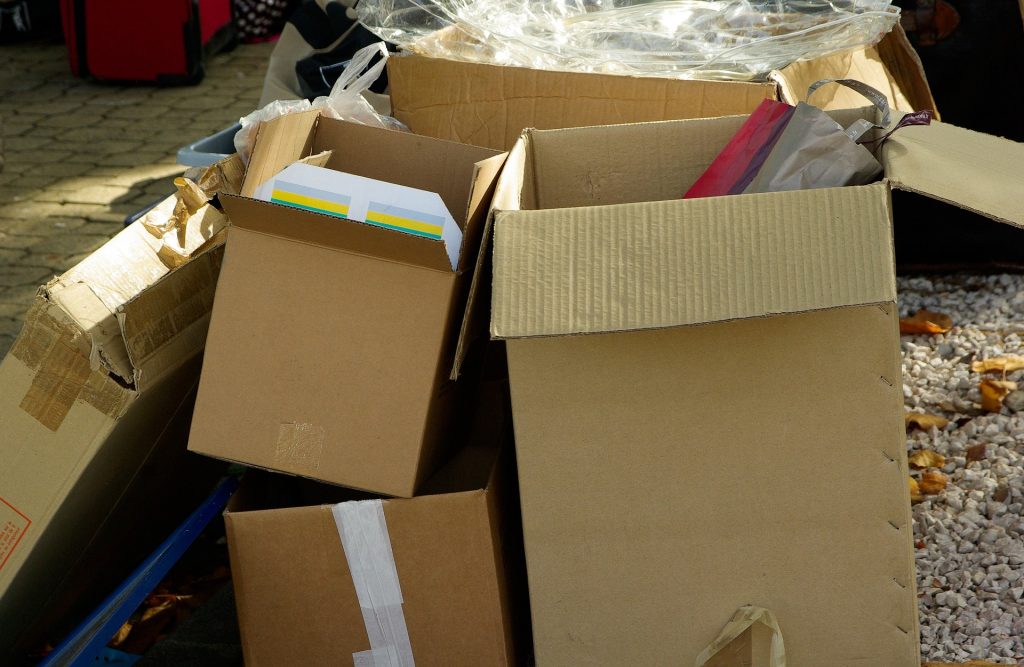 Others will require collection, or courier delivery. This, of course, will affect the end price for the buyer. Expensive delivery costs can put people off, especially if the item isn't worth much.
Consider listing particularly bulky or heavy items as collection only. Keen buyers should still be willing. For valuable items, or if you're interested in setting up an eBay business, it's worth investigating our complete services.
Bear in mind that eBay won't let you sell some items, though, including:
Tobacco
More than 25 coupons in a single listing
Lock-picking devices
Bulk email lists
Used cosmetics
Offensive memorabilia
There are also restrictions on many more items including: animal and wildlife products, adult-only content, pesticides and slot machines. Make sure your listings comply, or they could be removed.
When deciding what you want to sell on eBay, it's always a good idea to check out what other sellers are doing. Look at what popular sellers are listing and for what price. You can also select 'completed listings' to check what's actually sold.
Don't be afraid to try and sell some stranger products too. Matt and Amanda Clarkson, who have made £8 million from their eBay business, say you shouldn't assume what people will and won't buy. You've got to do your research into the trends. Before you throw products away, check eBay to see if there are any similar listings receiving bids, or whether any items have recently sold.
Some of the weirdest sales on eBay ever include "the meaning of life" – which reached a winning big of $3.26 in 2000. The seller originally wrote: "I have discovered the reason for our existence and will be happy to share this information with the highest bidder."
Although you should probably stick to physical goods, once you sell your first few items, you'll discover the joy of making money on items you no longer needed. After all, the list of good things you can sell on eBay could go on indefinitely – almost all things have some kind of market value. Have a look what's lying around your home.
31 August, 2017 Chloe SandsChloe Sands