Moving house checklist: Your complete guide
Moving House Checklist: Your Complete Guide
Moving home is one of the most stressful times of your life, so make everything a lot easier by having a well thought out plan in place. There's so much to think about when it comes down to relocating and whether you're moving across the road or halfway around the country, you don't want to forget some of the essentials. That's why we've created this moving house checklist, so everything's in one place.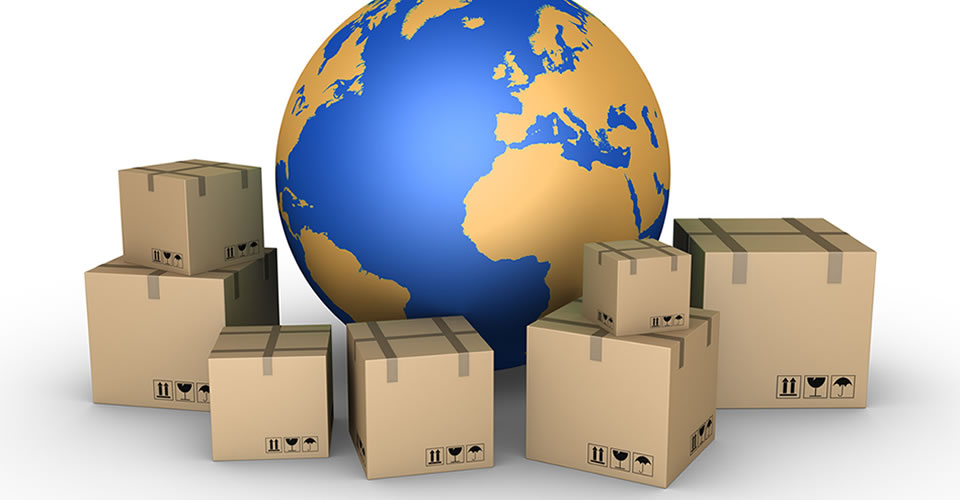 2 months+ before your move
If you have an offer accepted for a property then congratulations, now's a very exciting time and before you know it, you'll be enjoying the new property. With a few months to go before the move, it's worth comparing various Conveyancing Solicitors. Solicitors take care of the legal aspects and all offer a very similar service. Therefore, compare prices and receive the best value for money.
Arrange Conveyancing Solicitors
If renting, confirm move date with landlord
6 weeks before you move
Now's the time when you should be going through your home and getting rid of any clutter and junk that's surplus to requirements. Try to throw out as much as you can so you're able to start afresh in the new property. As part of your moving house checklist you'll also want to make a list of any items you want to replace or aren't bringing with you, such as kitchen appliances. If you haven't already, it makes sense to contact a removal service now so you're booked in on the day.
Compare removal costs
Begin clearing out unwanted possessions
Start collecting packing materials

Flickr: Sunset Removals

1 month before your move

Some people don't move straight from one home to another. Perhaps you have purchased a property that needs work completed first? If so, you'll need somewhere to store your belongings until moving in. Post and Packing offer an insured facility where you can store goods until the time comes when you'll move into the new home.

Arrange storage facilities if necessary
Ensure all your new furnishings will arrive on time
Start packing your non-essential items
Let the energy supplier know you're on the move

2 weeks before your move

It's at this point of your journey that everything will start to feel rushed and the moving date will be fast approaching. Now you'll want to confirm all the important details so the day is a stress-free as possible. Contact your removal company, estate agents and solicitors to ensure everything will go through on time. Try to find friends or family who can look after your children or pets on the day so they're safely out of the way.

Finalise all the moving details
Find somewhere for children and/or pets to stay
Cancel milk/newspaper orders and any other local services
Use the stock in your fridge and freezer to avoid it wasting

Flickr: Anne G

1 week before your move

At this stage your packing should be almost complete, so you're not rushing around at the very last minute. Keep all of your important documents in a safe place so you have them to hand if required. Of course, leave out the essentials you'll need over the next few days such as clothes, kitchenware and toiletries.

Complete your packing well in advance of moving day
Keep any important documents together
Ensure you find all the keys to your home
Notify the post office so letters can be redirected
Let everyone know you'll be changing address
Defrost the fridge and freezer

Flickr: Dan Machold

24 hours before your move

In the hours leading up to the big move you'll want to walk around your home and check that nothing will be left behind. You should have dismantled the furniture and packed the boxes so they're ready to go. Charge your mobile phone and separate all the items going with the removal company.

Pack a night bag for you and your family
Have your first day essentials easily accessible
Walk around the home to ensure nothing will be left behind
Leave your old keys in an easy-to-find place
Charge your mobile

On the day of your move

This is when the stress levels are likely to peak. Make sure you have a structured plan in place to ensure the day runs smoothly and there are very few hiccups along the way. Take your meter readings to give to the energy supplier and leave any spare keys on the side where the new owner will find them. If you have followed this moving house checklist, everything will go to plan and there'll be no unforeseen problems.

Take a record of meter readings to inform energy companies
Make sure you are the last to leave the house for one quick check
Turn off all the lights and central heating
Lock the windows and all external doors
Leave contact details for the new owners so they can get in touch if necessary

Flickr: Karl Baron
10 February, 2015 Chloe SandsChloe Sands